Instruction Program for Patient with Peptic Ulcer about Nutritional Habits: case-control study
Keywords:
Key words: Instruction program, Peptic ulcer patients, Nutritional habits.
Abstract
Objectives: The purpose of the study is to ascertain the relationship between the training program and the socio-demographic features of patients with peptic ulcers in order to assess the efficiency of the program on patients' nutritional habits.
Methodology: Between January 17 and October 30 of 2022, The Center of Gastrointestinal Medicine and Surgery at Al-Diwanyiah Teaching Hospital conducted "a quasi-experimental study". A non-probability sample of 30 patients for the case group and 30 patients for the control group was selected based on the study's criteria. The study instrument was divided into 4 sections: the first portion contained 7 questions about demographic information, the second section 6 questions about the patient's medical history, the third section 2 questions concerning harmful behaviors, and the fourth section 9 questions about eating habits. The data were analyzed using Statistical Package for Social Sciences Version 26. Statistical analysis methods for both descriptive and inferential analysis were used to examine the study's findings.
Results: The study's finding showed that the training program had a favorable impact on patients' understanding of good nutritional practices (the case group), as evidenced by a shift in the total mean from 1.40 at the pre-test to 2.39 at the post-test, while there was no difference for the control group. 
Conclusion: The instruction program have positive effect on the knowledge of patients with peptic ulcer then change their nutritional habits among case group.
Recommendations: The study recommends to increasing the patient's health awareness regarding nutritional habits and explained dietary , advice, guidelines by dietitian should be undertaken for peptic ulcer  patients.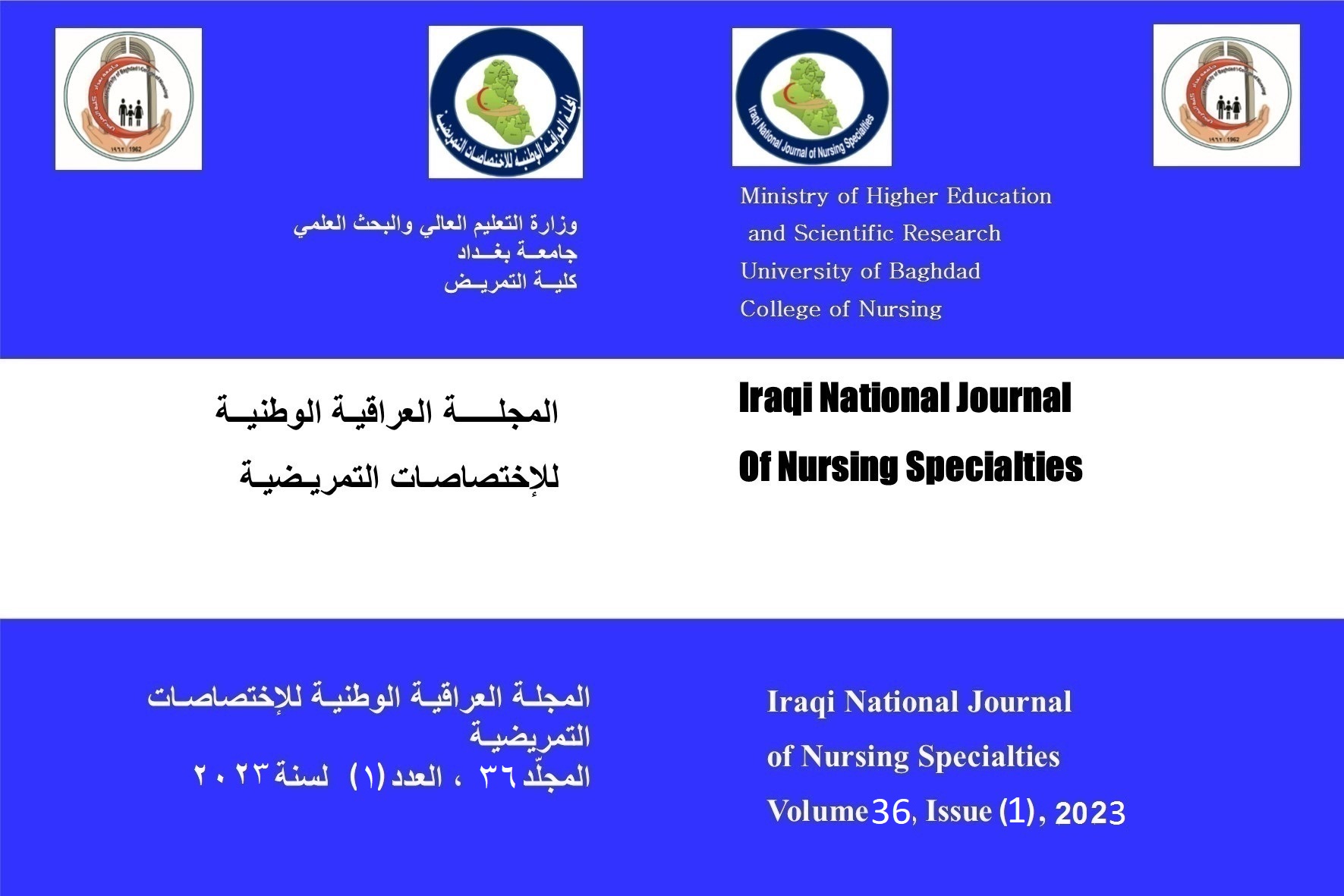 Downloads
How to Cite
AL Hamad, H. A. A. A. T., & Hassan, H. B. (2023). Instruction Program for Patient with Peptic Ulcer about Nutritional Habits: case-control study . Iraqi National Journal of Nursing Specialties, 36(1), 35–48. https://doi.org/10.58897/injns.v36i1.637
License
Copyright (c) 2023 Iraqi National Journal of Nursing Specialties
This work is licensed under a Creative Commons Attribution 4.0 International License.