Assessment of Nurse-Midwife's Knowledge and Performance Regarding Immediate Newborn Care in Delivery Rooms at Maternity Hospitals in Baghdad City
Keywords:
Assessment, Delivery rooms, immediate newborn care, Knowledge, Nurse-midwife, Performance
Abstract
Objectives: To assess nurses-midwives knowledge and performance regarding immediate newborn care in delivery rooms, and to identify the relationship between nurses-midwives knowledge and performance and their socio-demographic and professional variables regarding immediate newborn care.
Methodology: A descriptive study was conducted from 1st of October, 2019 to 20TH of October, 2020 at three maternity teaching hospitals in Baghdad city/Al-Russafa Health Directorate: Al-Elwiya Maternity Teaching Hospital, Fatema Al- Zahra Maternity and Pediatric Hospital, Al- Za'faraniyah General Hospital. Non-probability (purposive sample) included to collect the data from (40) participant (nurses-midwives) that considered as study sample.
Results: The results of study indicated that the assessment of nurses– midwives' knowledge and performance as follows: moderate level of knowledge at mean of scores (1.63), and unacceptable level of performance at mean of scores (1.59) regarding immediate newborn care in delivery room. Socio- demographic and professional variable were no significant effect on nurses-midwives knowledge and performance.
Conclusions: The study concluded that should be improving nurses- midwives knowledge and their performance, and this will help to reduce the unacceptable performance of newborn care which enabling nurse-midwife to provide perfect newborn care immediately after delivery.
Recommendation: The study recommended that all nurses- midwives' in labor rooms should increase their knowledge, and can train how to provide immediate newborn care through courses provided by The Ministry of Health, and can make policies that immediate newborn care within their strategies.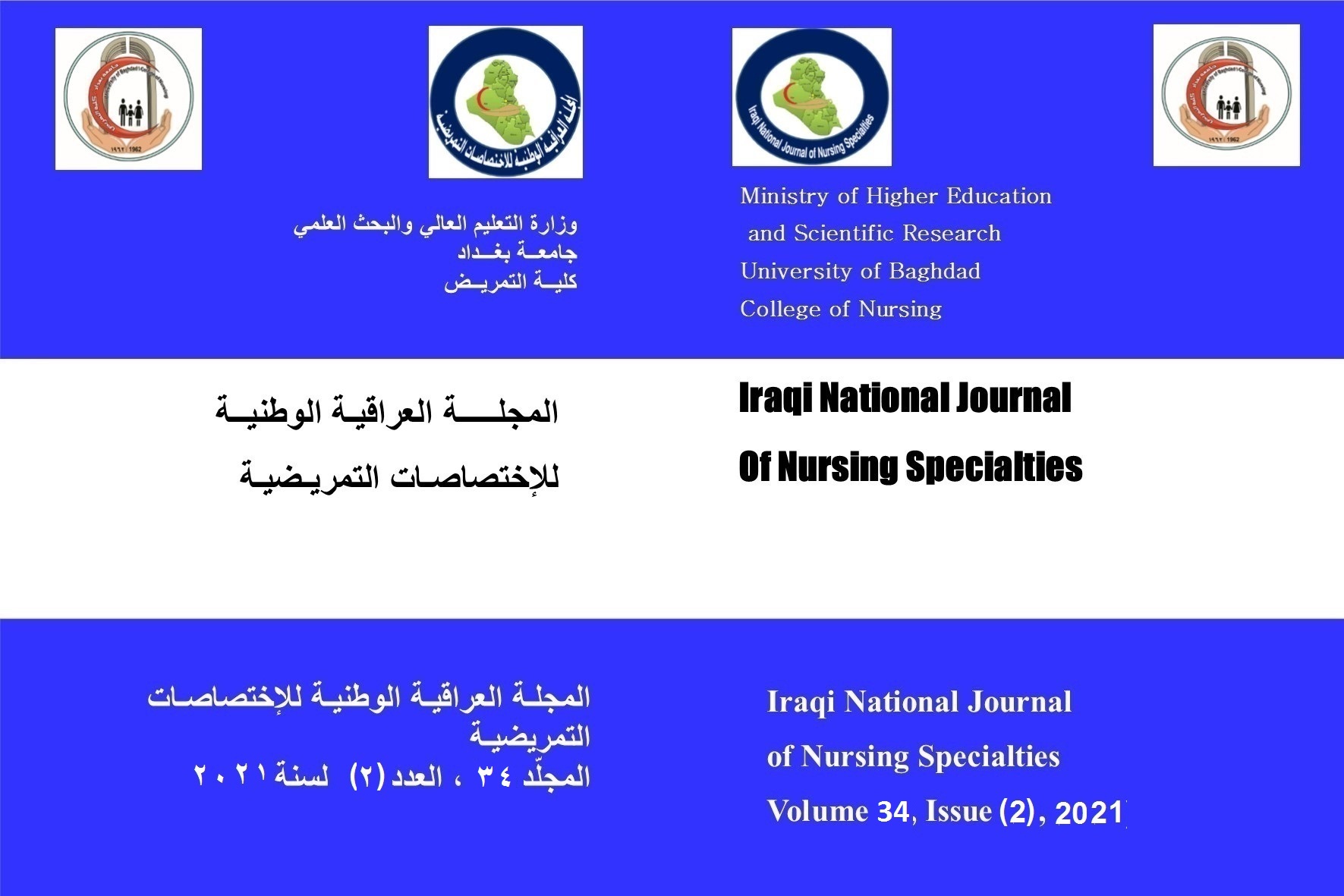 Downloads
How to Cite
Wafaa Adnan Hussein, & Iqbal Majeed Abbas. (2022). Assessment of Nurse-Midwife's Knowledge and Performance Regarding Immediate Newborn Care in Delivery Rooms at Maternity Hospitals in Baghdad City. Iraqi National Journal of Nursing Specialties, 34(2), 99–113. Retrieved from https://injns.uobaghdad.edu.iq/index.php/INJNS/article/view/579