Assessment of Old Age behaviors toward Cardiovascular Health Promotion
Abstract
        Abstract:
Objective: To assess old age behaviors toward cardiovascular health promotion. Find out the association between old age behaviors toward cardiovascular health promotion with certain sociodemographic characteristic and type of geriatric home.
Methodology:  A descriptive study is conducted throughout the period of (April 12th 2022 to august 22nd, 2023) presented to assess of old age behaviors toward cardiovascular health promotion. Purposive sample of (140) old age were selected from males and female's participants from public and private Geriatric Homes at Baghdad city questionnaire validity the instrument was presented to 16 experts in various fields of nursing to make it more valid. The internal consist reliability determine by Cronbach Alpha correlation which was r=0.93 for behaviors of health promotion.
Results: Indicates that There is a difference in elderly health promotion behaviors among those in public and private homes and that is because of the levels of health care services and health supervision in these geriatric homes. Demographic data and general health statues among elderly in geriatric homes present an impact upon their behaviors toward CVD health promotion and there is significant difference between them according to their demographic data and health statues, type of home, of age, gender, monthly income, level of education, chronic disease).
Conclusion: Concluded that the majority of studied elderly is practicing moderate behavior regarding CVD health promotion.
Recommendation: Carrying out other studies on and healthy lifestyles behaviors for elderly who have low education level. Create a curriculum for small group counselling that will educate elderly about the importance of a healthy behaviors and positive attitude and relationship with having CVD.
Key words- Assessment, Behavior, cardiovascular health promotion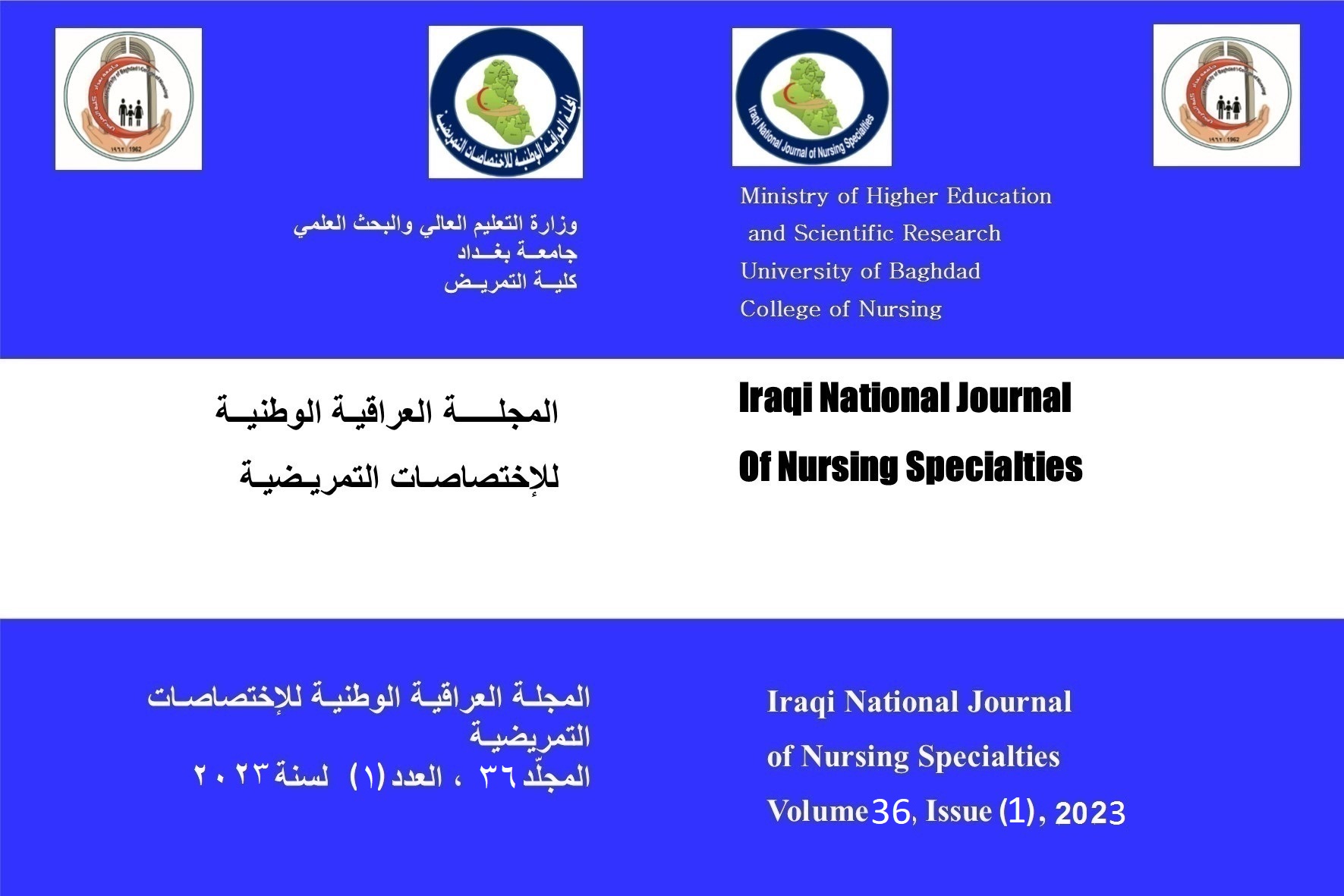 Downloads
How to Cite
Ali, H., & Qassim, W. J. (2023). Assessment of Old Age behaviors toward Cardiovascular Health Promotion. Iraqi National Journal of Nursing Specialties, 36(1), 26–34. https://doi.org/10.58897/injns.v36i1.709
License
Copyright (c) 2023 Iraqi National Journal of Nursing Specialties
This work is licensed under a Creative Commons Attribution 4.0 International License.