Evaluation Nurses Practice about Care of Children with Febrile Convulsion
Keywords:
Assessment, Nurses Practices, Febrile Convulsion Children
Abstract
Abstract
Objective(s): To evaluate the nurses` practices for children who diagnosed with febrile convulsion.
Methodology: A quantitative research, descriptive correlational design was used in this study, the study conducted on nurses who work in Al-Diwaniya Pediatrics Teaching Hospital-Iraq for Maternal and Children period from 12th September 2021 to 10th October 2022. A non- probability (convenience) sample has been applied to obtain the study goals. The study sample was (21) nurses who participate in the study. The study tool is composed of two parts: The first part is concerned with collection of nurses socio-demographic data obtained from the nurses by a self-administered questionnaire, while the second part is constructed to assess nurse's practices about children with febrile convulsion, it consists of (42) closed-ended question. The validity of the study instrument was determined through the (15) of experts in the specialty field.
Results: Findings demonstrated assessment of the study sample responses at the nurse's practices concerning management of children with febrile convulsion in terms of mean and standard deviation.
Conclusion: Nurses' practice abut care of children with febrile convulsion was poor apply.
Recommendations: Researcher recommendations periodic in-service training program and regular lectures should be provided to nursing staff in order updating their knowledge and practice about care of children with febrile convulsion.
. Keywords: Assessment, Nurses Practices, Febrile Convulsion  Children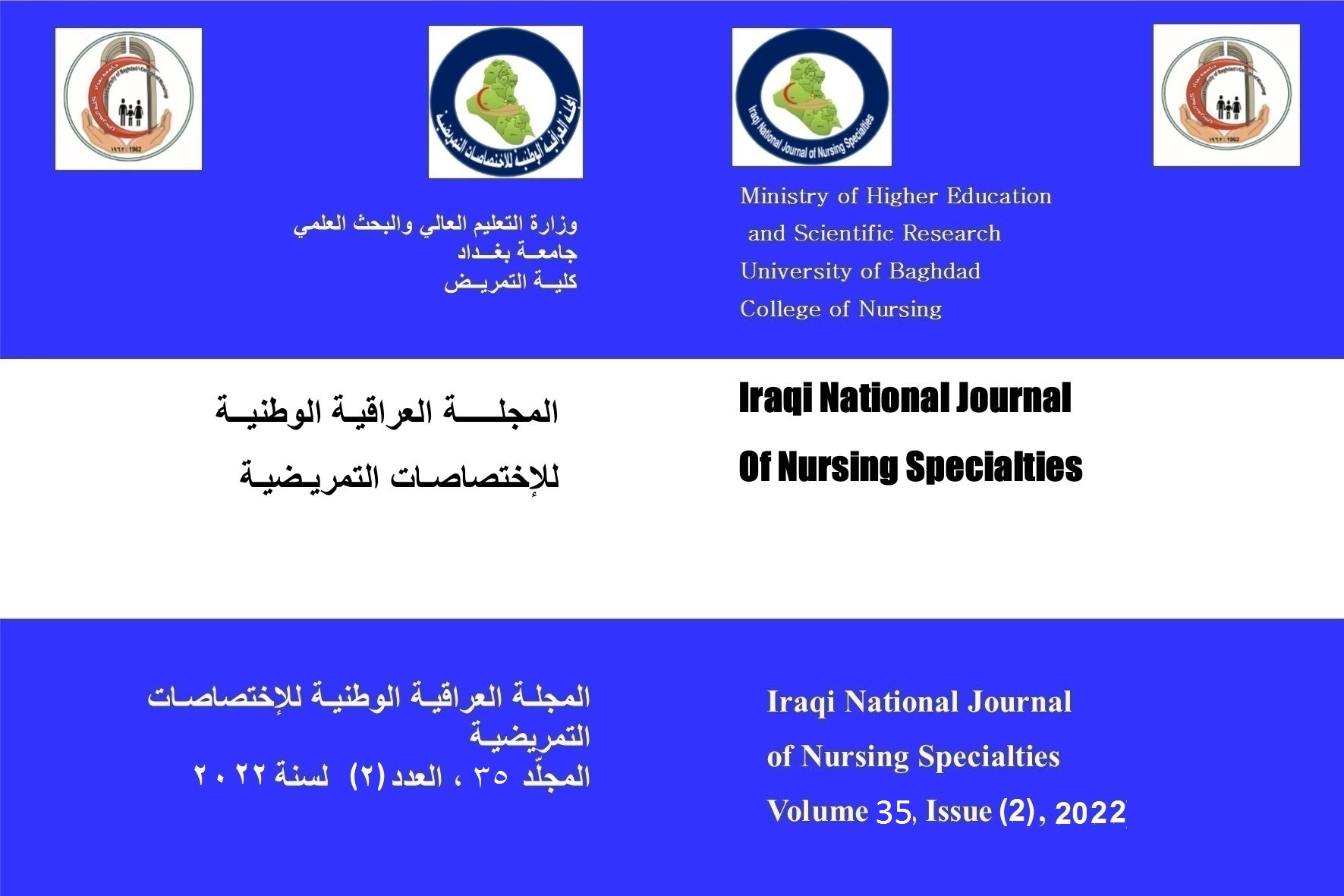 Downloads
How to Cite
Ali, zainab. (2022). Evaluation Nurses Practice about Care of Children with Febrile Convulsion. Iraqi National Journal of Nursing Specialties, 35(2), 8–16. https://doi.org/10.58897/injns.v35i2.618