Assessment of Nurses` Practice Regarding Poisoning Children
Keywords:
Keywords: Assessment, Nurses Practices, Poisoning Children
Abstract
Objectives: Assess nurses` practices for children with chemical poisoning, and find out relationship between nurses` socio- demographic data and their practices for children with chemical poisoning.
Methodology: A descriptive correlational design used to achieve the purpose of the study, the study was conducted at Al-Basrah Hospital for Maternal and Children throughout the period 12th of September 2021 to 10th of October 2022. A non- probability sample of (30) nurse at emergency department was selected. The instrument of the study was constructed based on previous literatures that related to study project, which include nurses` socio-demographic data and questionnaire format to assess nurses` practices about children with chemical poisoning. The data was collected by self-administered method and analyzed by SPSS program version 20.
Results: The findings of the study showed the mean of nurses` practices assessment scored (≤1.66), 56.7% of them has diploma in nursing, 86.7% with no training courses about poisoning first aids, and more than half of them have less than 5 years of experience.
Conclusions: Nurses`Practices for children with chemical poisoning were inadequate, there was no association between nurses` sociodemographic data and their practices except their years of works at hospital.
Recommendations: Encourage nurses to update their knowledge and practice regarding management of poison children through training courses, use standardized guideline for poisoning care.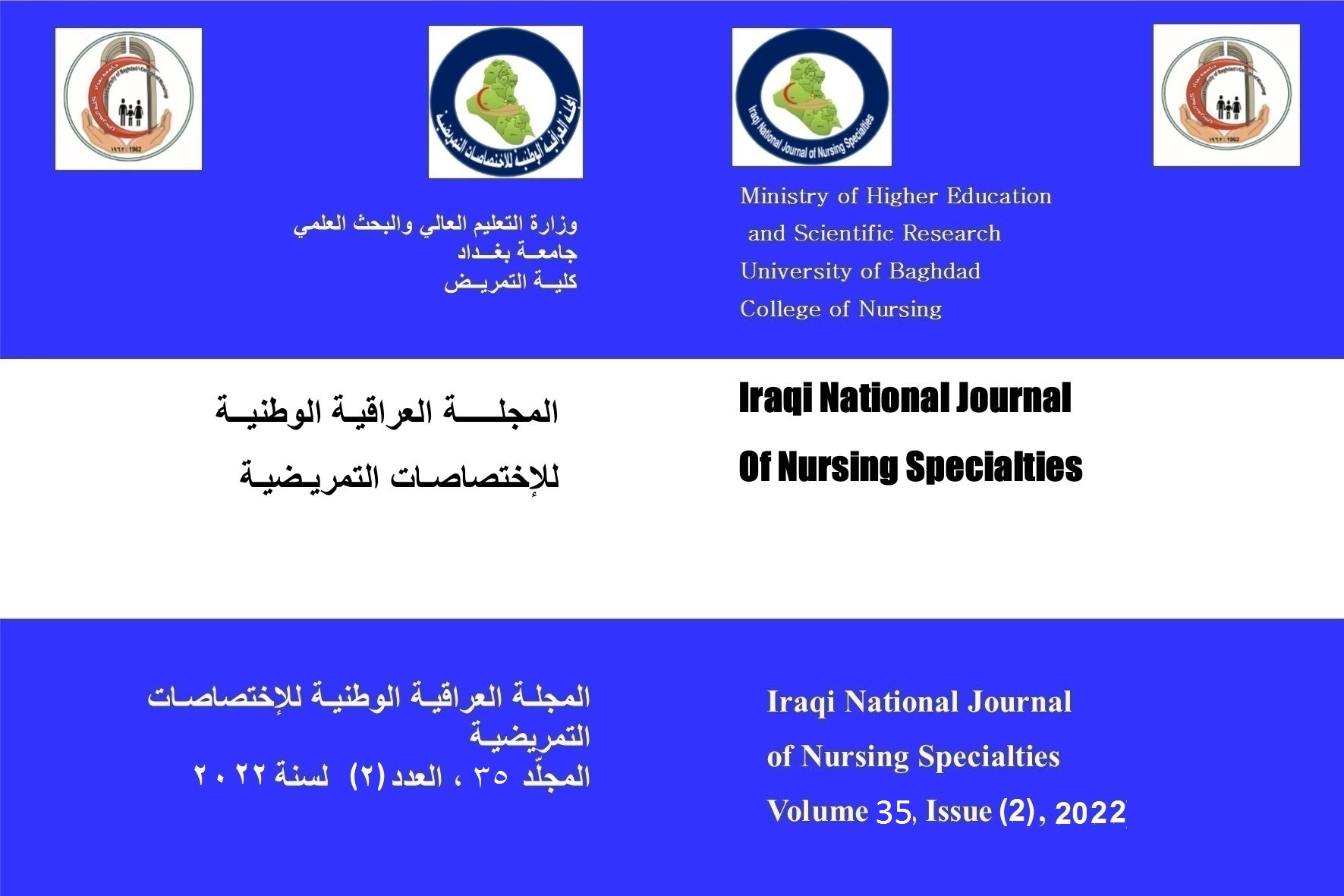 Downloads
How to Cite
Saeed Kadhim, N. (2023). Assessment of Nurses` Practice Regarding Poisoning Children. Iraqi National Journal of Nursing Specialties, 35(2), 60–67. Retrieved from https://injns.uobaghdad.edu.iq/index.php/INJNS/article/view/612