Evaluation of Late Adulthood Knowledge about Social Frailty
Keywords:
Assessment, Late Adult's, Knowledge, Social Frailty
Abstract
Objective(s): Evaluation of late adulthood knowledge about social frailty, measure the level of knowledge about social frailty, and to find out the relationship between knowledge and socio-demographic characteristics. 
Methodology: A descriptive study design was carried out to measure the late adults' level of knowledge at Technical Institute-Suwaira in Middle Technical University and to find out the association between late adults' knowledge and their socio-demographic characteristic. The study was started from 28th April 2022 to 15th August 2022. The sample was Non-probability (convenience) sample of (100) late adults were selected according to the study that are working in Technical Institute-Suwaira. The data were collected by direct interview using specific questionnaire that's composed of two parts (24) items which are: Part (1) Socio-demographic characteristics which included 9 items. Part (2) which deals with knowledge about social frailty and includes 15 items. Data were analyzed by using (SPSS) package version 25. Descriptive data through determination of: Frequency, percentage, mean of score and standard deviation. Inferential statistical data analysis approach: used by enforcement of the Chi –square test used for determining the association between Socio-demographic characteristics and late adults' knowledge.
Results: (64%) of them were (49-56) years old, (61%) were male, the late adults' more than half evaluation of knowledge is moderate, more than half level of knowledge is moderate about social frailty (61%), and present high significant relationship between late adults' knowledge and age.
Conclusions: The findings concluded that late adults need more awareness and information to support their knowledge about social frailty. Age, gender, job title, life style of late adults' socio-demographic characteristics that has a significant relationship with social frailty.
Recommendations:  The study recommend that need to developing educational programs, lectures, courses and seminars about frailty and domains of frailty to increase knowledge of late adults that lead to change their lifestyle and go away the wrong behaviors and habits.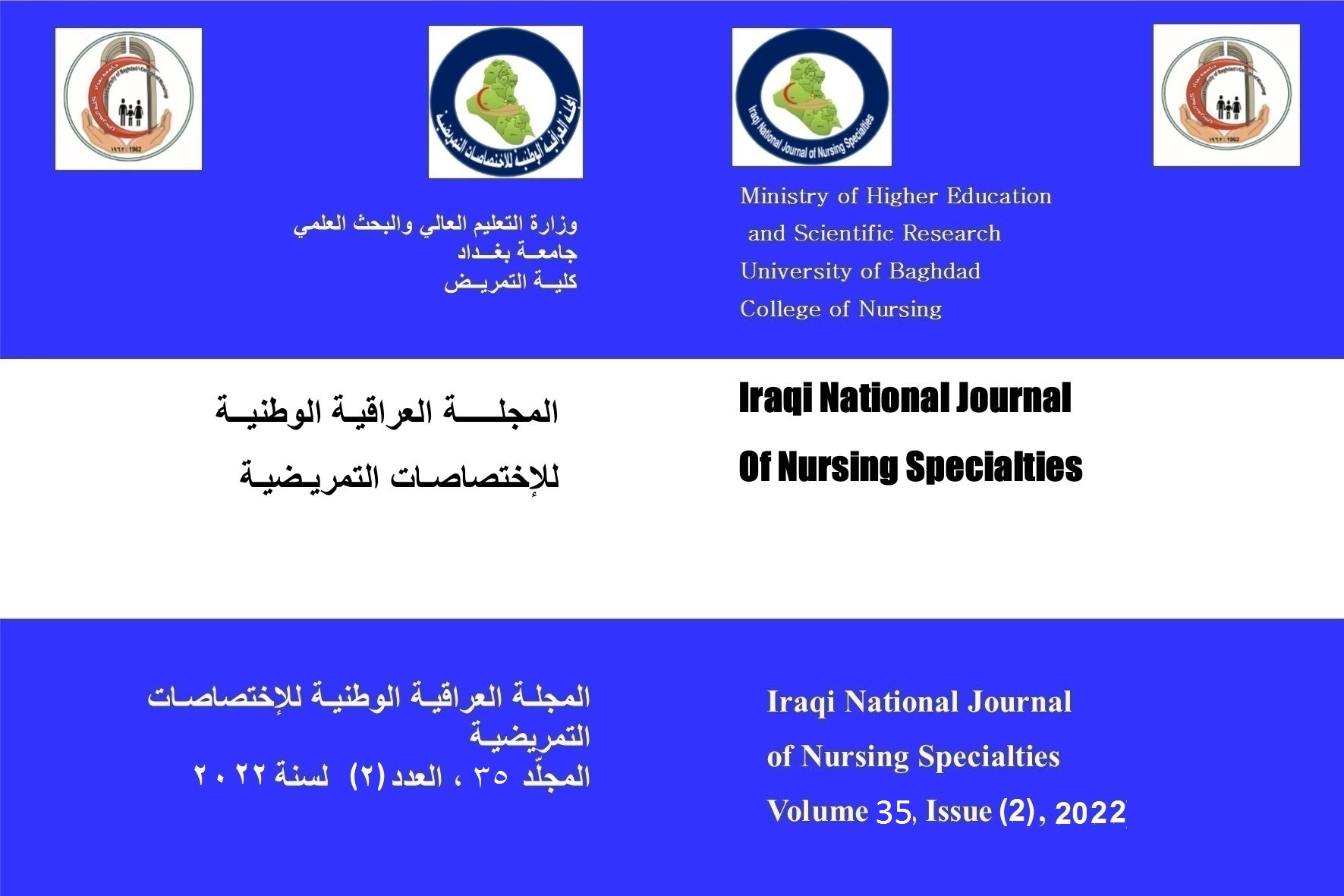 Downloads
How to Cite
abbas, ammar. (2022). Evaluation of Late Adulthood Knowledge about Social Frailty . Iraqi National Journal of Nursing Specialties, 35(2), 51–59. https://doi.org/10.58897/injns.v35i2.596