Evaluation of Job Satisfaction among Nurses Working at Primary Health Care Centers in Samawa City
Keywords:
Evaluation, Job Satisfaction, Nurses, Primary Health Care Centers
Abstract
Objective(s): This study aimed to evaluate job satisfaction among nurses working at primary health care centers        in Samawa City.
Methodology: A Descriptive evolutional study has been carried out during the period from 1 February 2022 to 1 June 2022. A nonprobability (convenience) sample of (200) nurse were selected from different educational level. A questionnaire format is developed for the purpose of fulfilling the objectives of the study. Content validity of the questionnaire and reliability has been determined. Data are analyzed using IBM SPSS version 19 software (2010).
Results: The findings indicate that 52% of nurses are showing high level of job satisfaction while 38.5% of them are showing moderate level.
Recommendations: Further studies can be conducted on a larger sample and investing more time and attention on new nurse recruits in order to prevent them from taking an additional responsibility.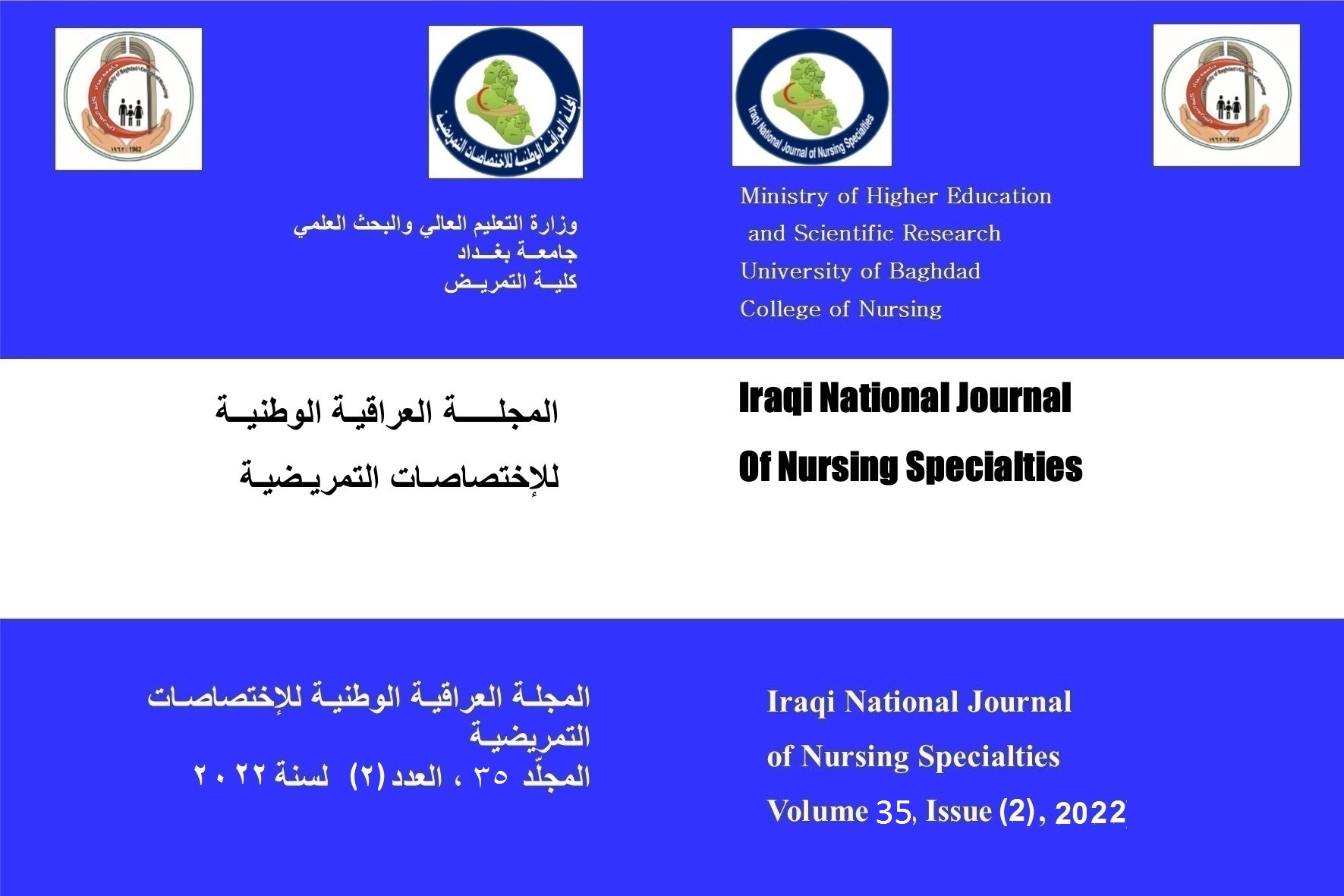 Downloads
How to Cite
Alnaser, H. (2022). Evaluation of Job Satisfaction among Nurses Working at Primary Health Care Centers in Samawa City. Iraqi National Journal of Nursing Specialties, 35(2), 1–7. https://doi.org/10.58897/injns.v35i2.582