Compulsion Symptoms among Health Care Providers during the Pandemic of Corona at Baghdad Teaching Hospital
Keywords:
compulsion symptoms, health care providers, COVID-19
Abstract
Objectives:  The present study aimed to assess the compulsion among health care providers during the pandemic of COVID-19.
Methodology:  a descriptive design was used in the present study.  This study was conducted from October 10th, 2020 through May 20th, 2021.  The study was conducted on a probability (convenient) sample of 248 physicians and nurses who work at Baghdad Teaching hospital in Baghdad city.  The instrument was used in this study is the COVID Stress Scale-Arabic version (CSS).
 Results:  The result of this study showed that 42 % of HCPs had moderate symptoms and 36% of them had mild compulsive symptoms, and only 13% have severe compulsive symptoms according to the score of COVID stress scale.
Conclusions:  78.6 % of the participants had mild to moderate compulsive and 13.7% had sever compulsion.
Recommendations:  All HCPs must get regular and thorough training on how to deal with the pandemic, and there is a need for more researches on how infectious disease epidemics affect the mental health of HCPs.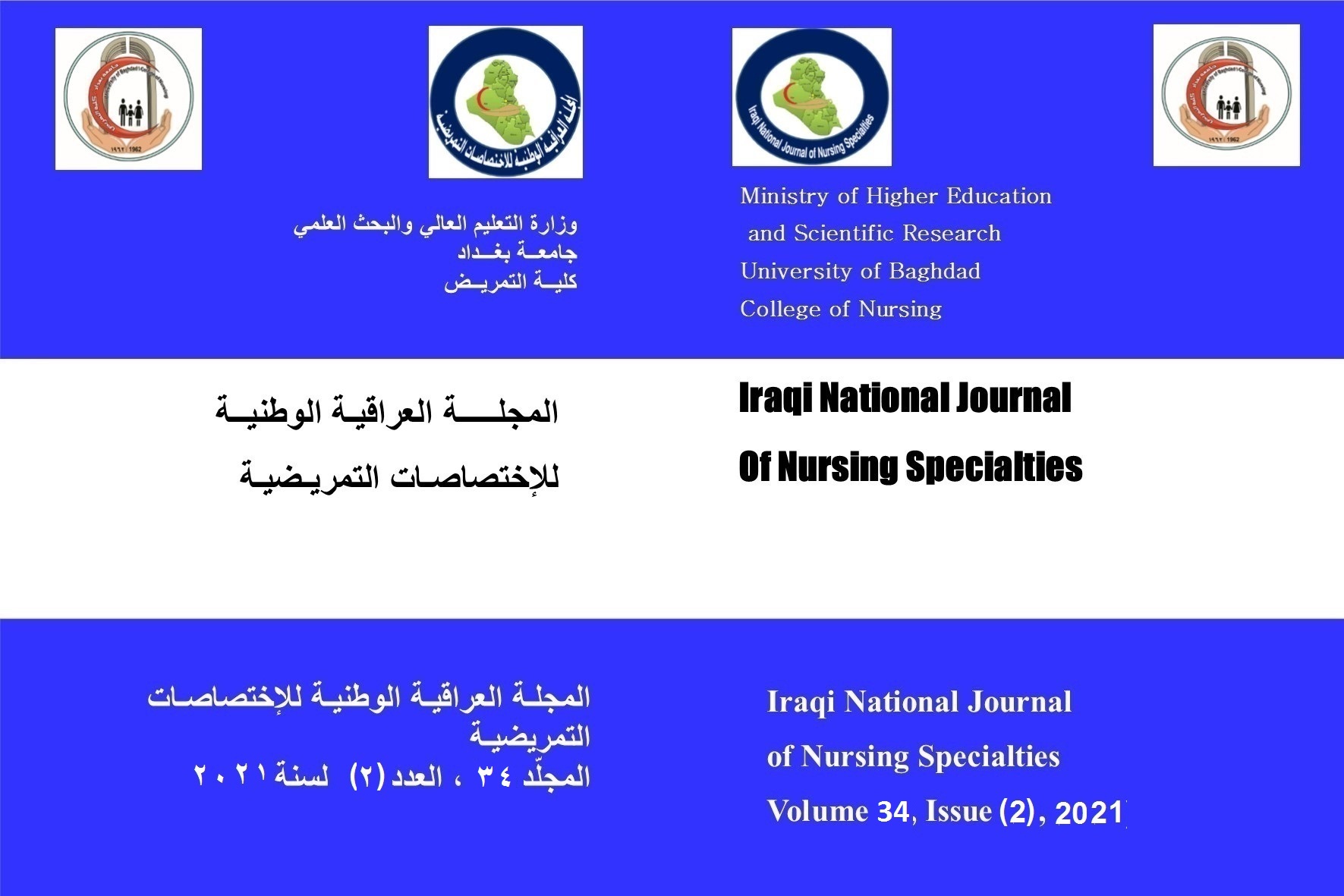 Downloads
How to Cite
Shatha Salah Jaseem, & Mohammed Baqer Al-Jubouri. (2022). Compulsion Symptoms among Health Care Providers during the Pandemic of Corona at Baghdad Teaching Hospital. Iraqi National Journal of Nursing Specialties, 34(2), 59–65. https://doi.org/10.58897/injns.v34i2.575