Assessment of Associated Risk Factors with the Incidence Rate of Abortion Cases among Women at Maternity and Pediatric Hospital in Al-Diwaniyah City
Keywords:
Associated Risk Factors with Abortion, Abortions, Incidence Rate
Abstract
Objective(s):  To find out the incidence Rate of abortions in pregnant women Admitted Maternal and pediatric Hospitals at Al-Diwaniyah City and to identify the relationship between the incidence rate of abortion and the associated risk factors that led to the occurrence of abortion.
Methodology: A descriptive study was conducted to identify the Incidence Rate of Abortions and its Associated Factors among Women at AL-Diwaniyah City's Maternity and pediatric Hospital from 16 September 2020 to 16 March 2021 . The sample study includes (100) pregnant women with abortion out of (3800) pregnant women. The data was collected by means of a questionnaire through a personal interview, the panel of experts determines the validity of the questionnaires, and the reliability of the questionnaire is very high in terms of stability and internal consistency. The information was collected from 25 November 2020 to 25 February 2021 .The data was analyzed through the use of a statistical package for social sciences (SPSS) version. Descriptive statistical measures were used and inferred
Results: The results of the study indicate that the incidence rate of abortion in pregnant women in this study was (0.38%).Effect risk factors that may led to abortion, that were (obesity (70%), family  history of abortion (65%), incompetence cervix (62% , drinking caffeine (79% , fever (86%),) . urinary tract infection (90%), nervous and emotional (73%), anxiety (71%) and insomnia and sadness (70%) .The results showed that the relationship was statistically significant between miscarriage and the factors related to the occurrence of miscarriage.
Recommendations: Focusing on raising awareness of the prevention of abortion among women in the health centers by educate pregnant women about Preventive measures from abortion specially educate them about urinary tract infection and its possible impact on the occurrence of miscarriage, also educate them about the psychological factors associated with abortion occurrence  which should be avoid during pregnancy.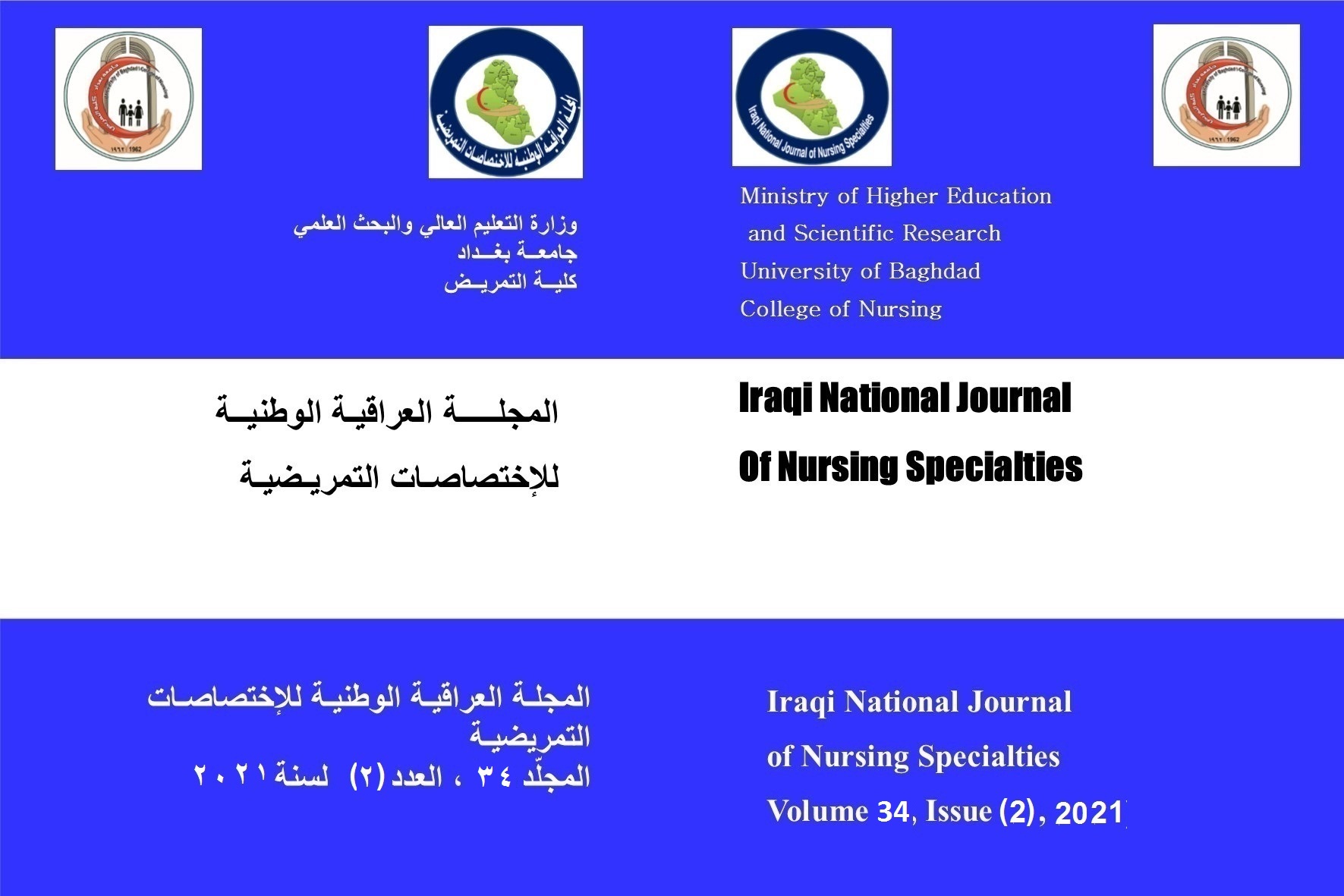 Downloads
How to Cite
Hameda Najem Abed, & Ibtisam K. Abd Ali. (2022). Assessment of Associated Risk Factors with the Incidence Rate of Abortion Cases among Women at Maternity and Pediatric Hospital in Al-Diwaniyah City. Iraqi National Journal of Nursing Specialties, 34(2), 16–27. https://doi.org/10.58897/injns.v34i2.572