English Influence of Workplace Incivility on Psychological Well-being of Nurses in the Southern of Iraq
Keywords:
nurses, workplace incivility, psychological well-being, department, Nursing Incivility Scale
Abstract
Abstract
Objectives: The main objective of this study is to find the influence level of nursing incivility on psychological well-being among nurses in southeastern Iraq.
Methods: In this descriptive correlational study, a convenience sample of 250 nurses working in three government hospitals in Missan province in the south of Iraq were surveyed using the nursing incivility scale (NIS) and Ryff's psychological well-being scale (PWB) from November 2021, to July 2022. A multivariate multiple regression analysis was done to analyze the multivariate effect of workplace incivility on the psychological well-being of nurses.
Results: The study results show a moderate level of nursing incivility at the workplace environment and low to moderate psychological well-being for nurses, non-significant between two variables, nursing incivility, and psychological well-being.
Conclusions: Workplace incivility may have a negative influence on the psychological well-being of nurses, in the current study Incivility at the workplace environment does not influence on the psychological well-being of nurses. This study's conclusions may help build human resource strategies to meet nurses' requirements and reduce workplace incivility.
Recommendations: The Ministry of Health should formulate policies to reduce workplace incivility. Educating about the roles of each individual in the health institution, setting policies for a code of conduct, and reporting abusive behaviors among nurses and not ignoring them, and improving the psychological well-being of nurses by providing them with a respectful, and supportive environment.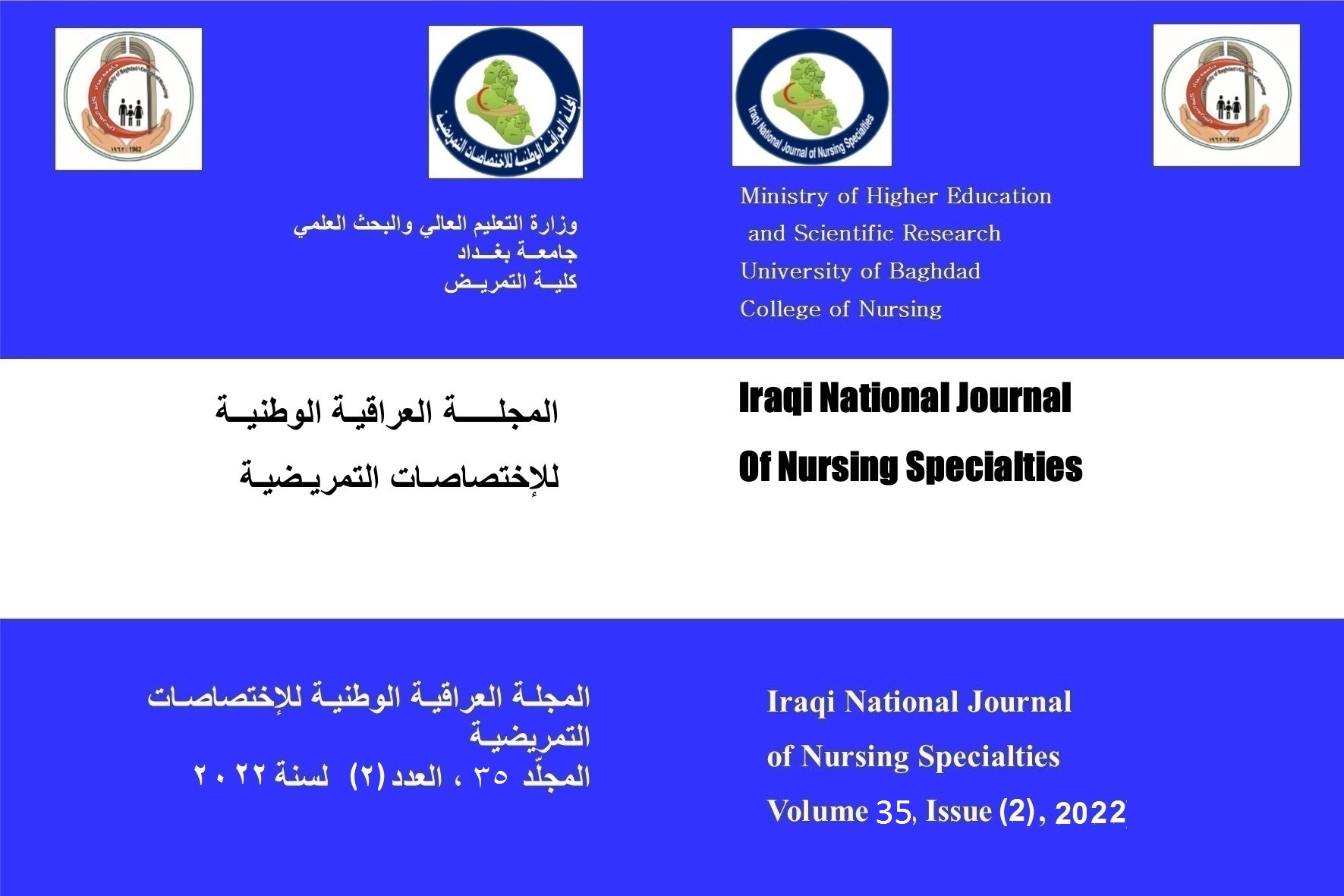 Downloads
How to Cite
mohammed karam, safa. (2022). English Influence of Workplace Incivility on Psychological Well-being of Nurses in the Southern of Iraq . Iraqi National Journal of Nursing Specialties, 35(2), 31–40. https://doi.org/10.58897/injns.v35i2.558