Evaluation of Quality of Nursing Care Services Provided to Children under Five Years Based on Integrated Management of Child Health at Primary Health Care Centers in Baquba City
Keywords:
التقويم، جودة الخدمات التمريضية، الرعاية المتكاملة لصحة الطفل
Abstract
Objective(s): The study aims to evaluating the quality of nursing care provided to children under five years to compare between quality related to type of health sectors; to determine the quality of nursing care and to compare between such care in Baquba Health Care Sector I and II.
Methodology: A descriptive study is carried out for the period from December 15th 2019 to May 1st 2020. A purposive "non- probability" sample, of (60) staff nurse and (60) children is selected. An adopted questionnaire has been selected for the study which consists of three parts. The first part is nurses' socio-demographic characteristic; the second part is child's socio-demographic characteristics; and the third part is the nursing care for neonates and children under 5 years. The content validity and the internal consistency reliability for the study instrument are determined through a pilot study. Data are collected through the use of structured interview. Data are analyzed using frequency, percent, mean of scores, mean, standard deviation, total scores and ranges and inferential statistical measures of t-test and one - way analysis of variance.
Results: Results showed the study that the assessment module and the communication module is inadequate for the most, while, the role of staff nurses in treatment module is adequate in Baquba Health Sector I. But, in Baquba Health Care Sector II the assessment module is inadequate, and the role of staff nurses in treatment module is adequate and equally adequate and inadequate for the communication module.
Recommendations: The study recommends that staff nurses need to be seriously involved in designed, planned and implemented training sessions on Integrated Management of Neonatal and Childhood Illness (IMNCI) program with emphasis on the assessment and communication modules. Monitoring and evaluation of the IMNCI program have to be done for the benefits of children in Baquba Health Care Sectors Keywords: Evaluation, Quality of Nursing Care, and Integrated Management of Child Health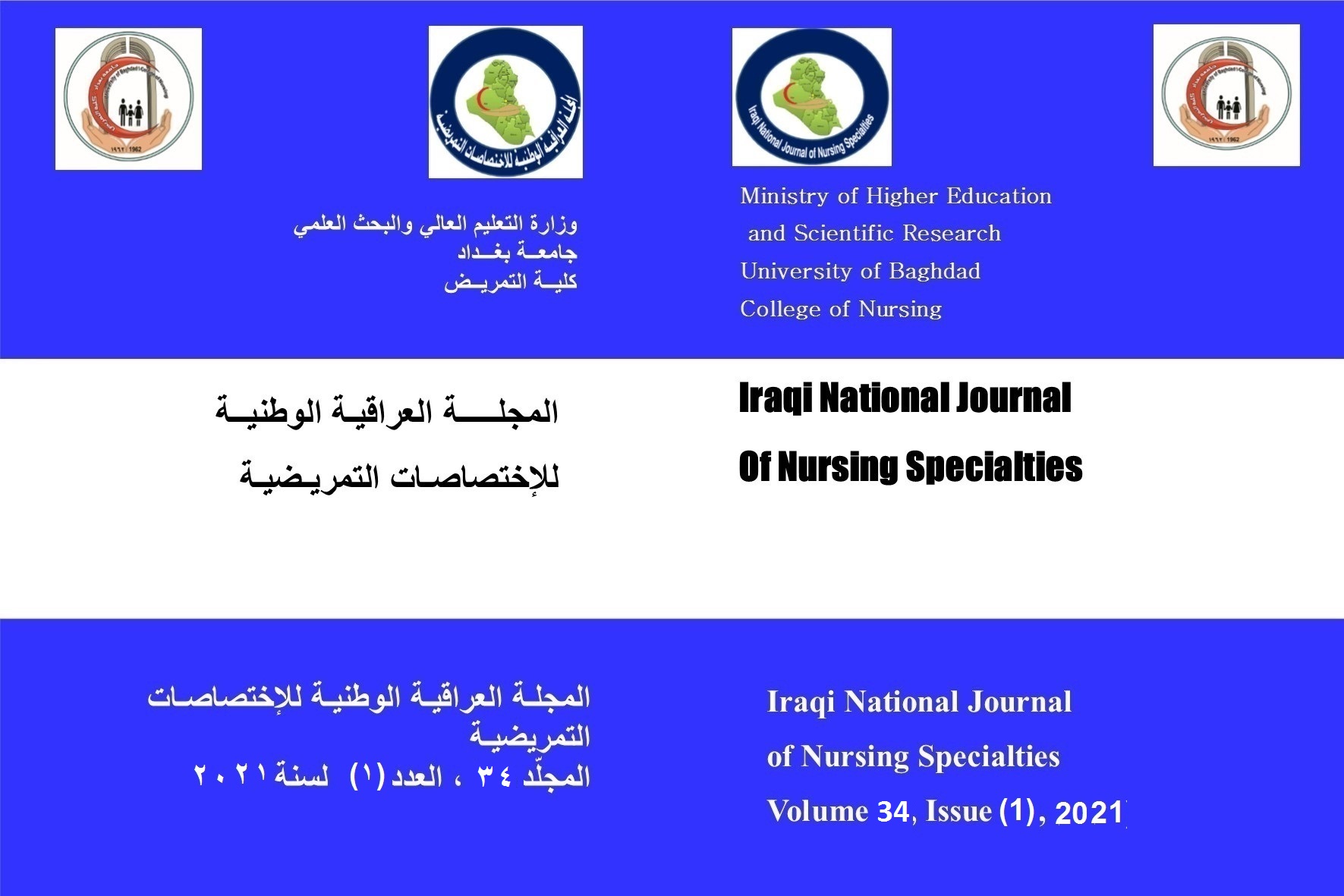 Downloads
How to Cite
Tuoma, N. (2021). Evaluation of Quality of Nursing Care Services Provided to Children under Five Years Based on Integrated Management of Child Health at Primary Health Care Centers in Baquba City. Iraqi National Journal of Nursing Specialties, 34(1), 1–10. Retrieved from https://injns.uobaghdad.edu.iq/index.php/INJNS/article/view/454