Effectiveness of an Instructional Program Concerning Healthy Lifestyle on Patients' Attitudes after Percutaneous Coronary Intervention at Cardiac Centers in Baghdad City
Keywords:
effectiveness, Patients, Attitudes, Healthy Lifestyle, Percutaneous Coronary Intervention.
Abstract
Abstract:
Objective: The study's aim to evaluate the effectiveness of instructional program about healthy lifestyle on patients' attitudes after undergoing percutaneous coronary intervention.
Methodology: Quasi-experimental design/ has been utilized for the current study starting from December 2018 to March 2020 to achieve the objectives of the study. Non-probability (purposive) sample of 60 patients was divided into intervention and control groups. Data were analyzed by the application of descriptive and inferential statistical methods.
Results: findings reported that before intervention both study and control groups demonstrated low total mean of score related to their attitudes respectively (1.10±0.24 and 1.12±0.25). Significant post-intervention high mean score compared with pre-intervention concerning attitudes of healthy lifestyle for intervention group. Attitudes mean scores for post-intervention was (20.04±3.59 (while pre-intervention was (14.40±2.93). It can be clearly concluded that applied instructional program was effective to improve the level of attitudes significantly for the intervention group participants based on study findings.
Recommendation: The study recommends specifying a cardiac rehabilitation unit at cardiac centers in Baghdad city to promote healthy lifestyle behaviors for patients after undergoing PCI to improve their quality of life.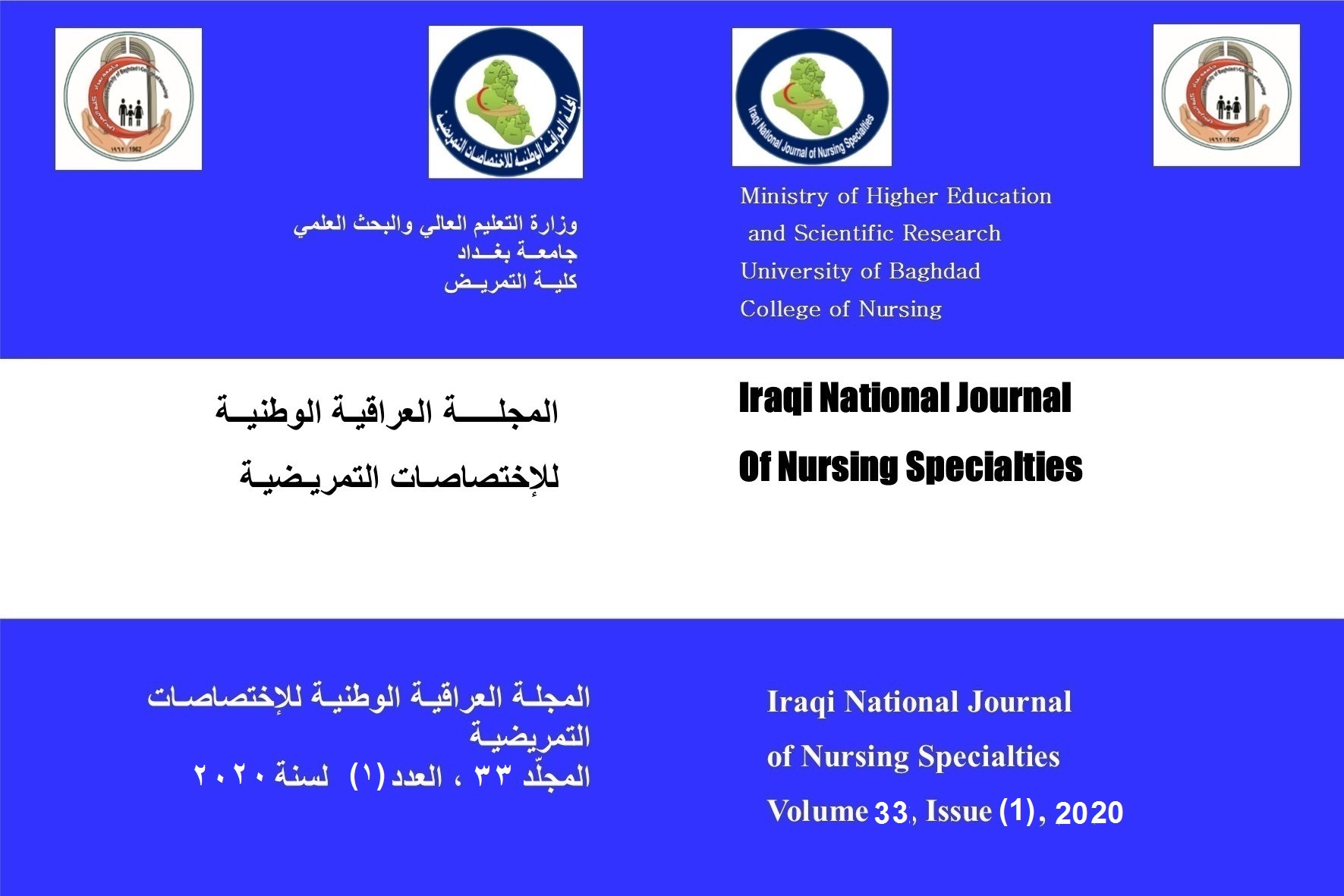 Downloads
How to Cite
Mousa, A. M., & Mansour, K. (2020). Effectiveness of an Instructional Program Concerning Healthy Lifestyle on Patients' Attitudes after Percutaneous Coronary Intervention at Cardiac Centers in Baghdad City. Iraqi National Journal of Nursing Specialties, 33(1), 1–11. https://doi.org/10.58897/injns.v33i1.396